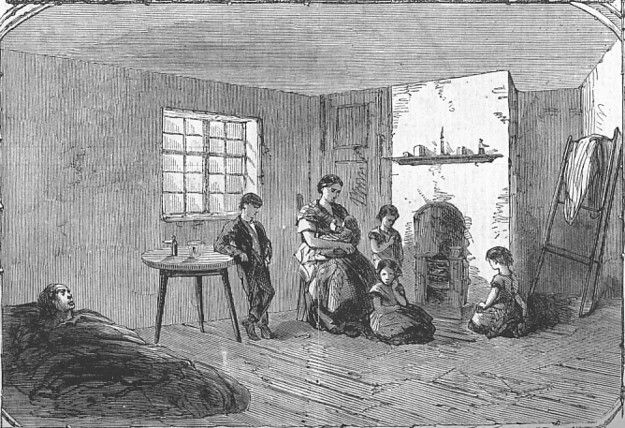 The Cotton Famine – Christmas 1862
The American war is still lasting;
Like a terrible nightmare it leans
On the breast of a country, now fasting
For cotton, for work, and for means.
And humanity is calling.
'The Mill-Hand's Petition', 'W. C.', c. 1861
Well, we are barely two weeks into the beginning of the Lancashire Cotton Famine poetry project but events are gathering apace. We are in the process of appointing a postdoctoral research associate whose duties will include searching archives for the poetry, inputting the poetry onto this database, assisting with events, and hopefully adding to this blog. I will bring you more news on that when it is all confirmed.
In the meantime, I can confirm that the first event of the series to publicise the website and the project will be held at the Working Class Movement Library in Salford on Saturday October 7th at 1pm. Myself and the wonderful Jennifer Reid will be giving a presentation on the project, and introducing some of the poetry that has recently been discovered. Some of this is in Lancashire dialect, and as well as reciting and singing this (Jennifer, thankfully, not me) we will encourage discussion on how this dialect poetry addresses the issues of the Cotton Famine.
More information on the Working Class Movement Library can be found here: http://www.wcml.org.uk … and more information on Jennifer Reid can be found here: http://jenniferreid.weebly.com.
That's all for the moment but I will be back soon with more updates.
Dr Simon Rennie, University of Exeter