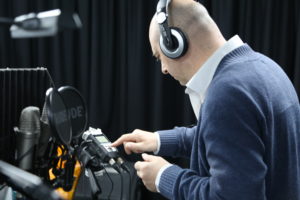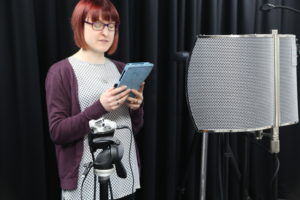 Over the last few weeks Professor Brian Maidment, Dr Ruth Mather, and I have been busy recording readings of the first 100 Lancashire Cotton Famine poems which are going to be made available to the public in mid-July (keep an eye/ear open for news of a major launch event at Manchester's beautiful Portico Library on July 31st). This is a relatively small proportion of the total poetry haul we have amassed, and there are still many more to be discovered. However, working with this 100 we have been deeply struck by the formal, tonal, and thematic variety represented by the selection. There are domestic poems in heavy dialect, 'state of the nation' texts which have high literary ambition, comic verses which satirise particular elements of society, parodies, diatribes, laments…
But as well as the differences, we have also noticed the patterns which are beginning to emerge as this body of work is being collated and interpreted. The repetition of character types, certain literary phrases, or even poetic rhythms are not evidence of artistic laziness or lack of imagination, but of a vibrant literary culture which is aware of itself and capable of trading ideas for mutual benefit. What we are in fact coming to appreciate is that many of these texts, the vast majority published in newspapers in one geographic region over a few years from 1861 to 1865, are talking to each other. As we hoped when we first began this project in May 2017, we are beginning to reveal a previously unheard commentary on one of the most devastating economic disasters to occur in Victorian Britain.
As for our voices – Brian, Ruth, and me – we hope you will forgive our indulgencies when you come to hear the soundfiles which will accompany the launch of the First 100. We make no particular claims to accuracy, performance quality, or 'authenticity'. We merely wish to present these poems both as written texts and as oral events, which many if not all were intended to be. We will be happy if in the future people are willing to offer alternative readings. The Lancashire dialect pieces in particular are fiendishly difficult to recite, and we are aware that pronunciation of many terms may be contentious. Nevertheless, we feel that this has been an important exercise, not least because an important part of this project has been to bring alive a significant element of Lancashire cultural history which has lain relatively dormant for over 150 years. The exercise has also been challenging, illuminating, and thoroughly enjoyable.
Dr Simon Rennie