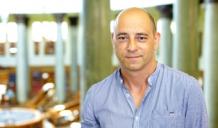 Welcome to this website dedicated to the poetry of the Lancashire Cotton Famine (1861-65).
My name is Dr Simon Rennie and I am Lecturer in Victorian Poetry at the University of Exeter. Alongside Professor Brian Maidment of Liverpool John Moores University, I am heading up a project to find, collect, and interpret poetry associated with the Cotton Famine, and this website will store digitised copies of these works, track the project as it develops, and do many many other things.
The Lancashire Cotton Famine is a fascinating period in British history. It was largely caused by the Union blockade of Confederacy cotton exports during the American Civil War. Three-quarters of Lancashire's cotton imports came from the Southern states of America, and the sudden break in supply led to mass unemployment on an unprecedented scale. Given the very high population density of Manchester and Lancashire at the time, it has been estimated that four million Britons, almost 20% of the total population of the UK, were financially dependent on the cotton industry. National and international relief efforts were mounted and significant aid came from Union areas of North America in order to shore up Lancastrian and by extension British support for the anti-slavery cause, despite ongoing economic deprivation.
Although the history of the Lancashire Cotton Famine has been well documented the poetic response to this event has received scant attention. This response is important in that it represents a previously neglected body of poetry from often labouring-class voices from the mid-nineteenth century. Comprehensive and detailed study of this material will significantly enrich literary scholarship, public understanding, and historical perspectives of this economic crisis.
The central aim of this project will be the identification and collation through empirical, detailed research in regional and national newspapers, magazines, and ephemera of poetry related to the Lancashire Cotton Famine (1861-65).
In November 2016 I wrote a piece for the online version of Prospect magazine which serves as a useful introduction to the project, detailing how it came about, and including some examples of the poetry. It can be found here:
Very soon this site will present news about exciting discoveries and events relating to this subject, and eventually there will be links to a vast repository of poetry and associated material. In the meantime, thank you for your attention, and remember to keep checking for updates!
Dr Simon Rennie, University of Exeter